My Blog
By Preventive Dental Services
May 04, 2021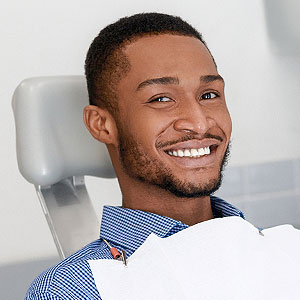 While your dentist plays an important role in keeping things inside your mouth healthy, what you do every day often makes the biggest difference. Here are 5 routine things you can do for better oral health.
Brush and floss every day. The most important thing you can do for your teeth and gums is adhere to a daily schedule of brushing and flossing. These twin tasks remove the daily buildup of plaque, a thin bacterial biofilm most responsible for tooth decay and gum disease.
Check your hygiene. There's brushing and flossing—and then there's brushing and flossing effectively. To make sure you're getting the job done, run the tip of your tongue along your teeth after you brush and floss. If it feels smooth, mission accomplished! If it feels rough and gritty, though, try again. You can also use plaque disclosure products occasionally to highlight any missed plaque still on your teeth.
Say no to sugar. Chances are you love sugar—and so do the disease-causing bacteria in your mouth. As they feed on sugar, they multiply and produce acid, which in high levels can erode tooth enamel and lead to tooth decay. Limiting sugar in your diet reduces oral bacteria and the acid they produce, and thus lowers your risk for disease.
Drink plenty of water. Saliva plays an important role in oral health: It helps fight off bacteria, neutralizes acid and re-mineralizes tooth enamel. But it can't do those things if there's not enough of it. So, if your mouth consistently feels dry, drink more water to give your body what it needs to make saliva. Drinking water also washes away food particles that could become plaque and lowers your mouth's acidity.
Maintain your dental appliances. You can extend the life of dentures, retainers or other types of dental appliances by cleaning and maintaining them. You should clean your appliance regularly using regular hand soap or a designated cleaner (not toothpaste, which can be too abrasive). Unless otherwise directed by your dentist, take them out at night and be sure to store them where kids or pets can't get to them.
If you would like more information on best dental care practices, please contact us or schedule an appointment for a consultation. You can also learn more about this topic by reading the Dear Doctor magazine article "10 Tips for Daily Oral Care at Home."
By Preventive Dental Services
April 24, 2021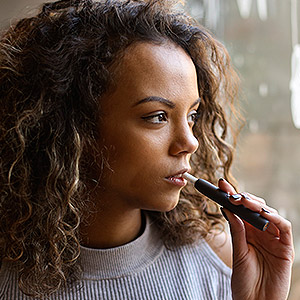 It wasn't too many years ago that e-cigarettes were promoted as a healthier alternative to traditional cigarettes. "Vaping" was in and "smoking" was out.
But vaping's recent link with certain lung disorders, especially among younger users, has slowed the promotion train down considerably. And if respiratory health isn't enough, there's another reason to be wary of the practice—it's possible effect on oral health.
An e-cigarette is a handheld device with a reservoir that holds a mixture of water, flavoring, nicotine and other chemicals. The device heats up the liquid to transform it into a vapor that's then inhaled by the user. Technically, the vapor is an aerosol, a gaseous substance containing solid particles from chemical compounds.
Within this aerosol are a number of ingredients that can have a harmful effect on your teeth and gums. Foremost among them is nicotine, a chemical that's also a major ingredient in regular tobacco. Nicotine causes constriction of blood vessels, including those supplying the teeth and gums.
As these vessels constrict, they deliver to the teeth and gums fewer nutrients and antibodies to control infection. As a result, users of nicotine products, whether tobacco or e-cigarettes, will have a compounded risk for dental disease over a non-user.
E-cigarettes may in fact be worse than regular cigarettes in regards to nicotine. Cigarette nicotine is primarily inhaled into the lungs, while e-cigarette nicotine is absorbed by the mouth's mucous membranes, a much more efficient transfer. It's estimated that the amount of nicotine in one e-cigarette cartridge equals the nicotine from 20 cigarettes.
Nicotine isn't the only ingredient in e-cigarettes that could harm your mouth. Chemicals within the flavorings can irritate and dry out the mucous membranes of the mouth, as well as damage tooth enamel. There are a variety of other chemicals present like formaldehyde that could raise your risk for oral cancer.
Rather than a healthy alternative to smoking, e-cigarette users may simply be trading one form of health risk for another—and, in the case of your oral health, just as bad or worse. The best alternative for healthier teeth and gums is to leave both habits—smoking and vaping—far behind.
If you would like more information on vaping and oral health, please contact us or schedule an appointment for a consultation. You can also learn more about this topic by reading the Dear Doctor magazine article "Vaping and Oral Health."
By Preventive Dental Services
April 14, 2021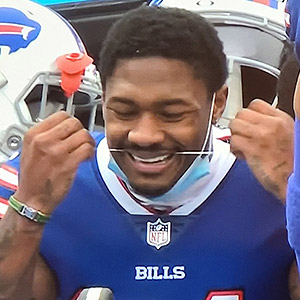 Buffalo Bills wide receiver Stefon Diggs wrapped up the NFL regular season in January, setting single-season records in both catches and receiving yards. The Bills handily beat the Miami Dolphins, earning themselves the second seed in the AFC playoffs, and Diggs certainly did his part, making 7 catches for 76 yards. But what set the internet ablaze was not Diggs' accomplishments on the field but rather what the camera caught him doing on the sidelines—flossing his teeth!
The Twitterverse erupted with Bills fans poking fun at Diggs. But Diggs is not ashamed of his good oral hygiene habits, and CBS play-by-play announcer Kevin Harlan expressed his support with "Dental hygiene is something to take note of, kids! There's never a bad place to floss" and "When you lead the NFL in catches and yards, you can floss anytime you want."
We like to think so. There's an old joke among dentists:
Q. Which teeth do you need to floss?
A. Only the ones you want to keep.
Although this sounds humorous, it is borne out in research. Of note, a 2017 study showed that people who floss have a lower risk of tooth loss over periods of 5 years and 10 years, and a 2020 study found that older adults who flossed lost an average of 1 tooth in 5 years, while those who don't lost around 4 teeth in the same time period.
We in the dental profession stress the importance of flossing as a daily habit—and Stefon Diggs would likely agree—yet fewer than 1 in 3 Americans floss every day. The 2016 National Health and Nutrition Examination Survey (NHANES), conducted by the CDC's National Center for Health Statistics, revealed that only 30% of Americans floss every day, while 37% floss less than every day and 32% never floss.
The biggest enemy on the football field may be the opposing team, but the biggest enemy to your oral health is plaque, a sticky film of bacteria and food debris that builds up on tooth surfaces. Plaque can cause tooth decay and gum disease, the number one cause of tooth loss among adults. Flossing is necessary to remove plaque from between teeth and around the gums where a toothbrush can't reach. If not removed, plaque hardens into tartar, which can only be removed by the specialized tools used in the dental office. Regular professional dental cleanings are also needed to get at those hard-to-reach spots you may have missed.
If Diggs can find time to floss during a major NFL game, the rest of us can certainly find a couple minutes a day to do it. While we might not recommend Diggs' technique of flossing from one side of the mouth to the other, we commend his enthusiasm and commitment to keeping his teeth and gums healthy. Along with good dental hygiene at home—or on the sidelines if you are Stefon Diggs—regular professional dental cleanings and checkups play a key role in maintaining a healthy smile for life.
If you would like more information about keeping in the best dental health, please contact us or schedule a consultation. To learn more, read the Dear Doctor magazine article "Daily Oral Hygiene."
This website includes materials that are protected by copyright, or other proprietary rights. Transmission or reproduction of protected items beyond that allowed by fair use, as defined in the copyright laws, requires the written permission of the copyright owners.